April 26 @ 6:30 pm

-

June 14 @ 9:00 pm
Magical Realism: Eight Weeks
Supported by LEFRANC BOURGEOIS PARIS
Supported by Lefranc Bourgeois Paris
Taught by Liane Lang
Discover how artists imbue descriptive and detailed scenes with the strange and supernatural of Magic Realism
, a movement that
c
elebrates
 uncertainty
, complexity and
a mood of
subversion
.
Liane
will lead a study of figurative painting combined with an in-depth exploration of the rich
historical context of Magic Realism. Learning from the techniques and methods of artists in this tradition, students will move from copying to creating their own paintings that have a powerful sense of atmosphere.
Overview:
Students on this course
will be developing acrylic paintings that introduce an element of strangeness into the real.
You will examine
a wide variety of artists and techniques and touch on genres from landscape to figure painting, portraiture to abstraction.
The c
ourse
includes technical instruction, guided demonstrations, and bespoke
a
rt
hi
story lectures. Students are encouraged to explore their ideas independently and develop their  own  compositions.
How to register
To enrol, add the course to your shopping basket by hitting the '+' symbol below, then click 'ADD TO BASKET'
Fee £360
26 April - 14 June, 2021
8 x 2.5 hour online classes each Monday from 6.30pm - 9pm (UK time)
Premium materials included and delivered directly to your door (terms and conditions apply)
Registration closes 20 April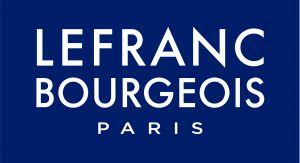 Receive appx £200 value of Lefranc Bourgeois art materials specially selected by Liane Lang, including:
Lefranc Bourgeois Flashe Acrylique paints
Lefranc Bourgeois Set of 6 Short Handle Brushes
Lefranc Bourgeois Spalter 50mm Brush
Lefranc Bourgeois Modelling Paste