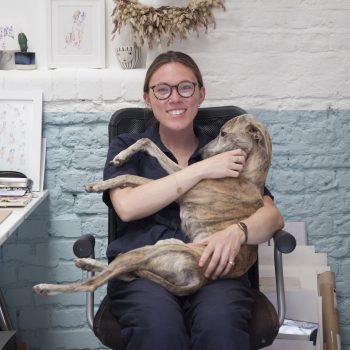 Kitty Forbes is a London based Illustrator who specialises in drawing dogs by hand, with a focus on realism and their unique character.
She graduated from Leeds College of Arts in textiles and surface design. She has a deep appreciation for aesthetic detail, and the honesty of individual portraiture.
The use of hand-detailed pencil and watercolour is what allows her to add depth and character to our most beloved subjects of all - man's best friend.
She loves the challenge of bringing her subjects to life on the page. Her favourite part of the process is getting to see the delight on her clients' faces when they see the final artwork.
VIEW WORKSHOP