Abstract still life drawing 
From £28
Description
What you will get from taking this online workshop:  
An exploration of drawing through a series of unusual, short still life exercises 

 

 

Knowledge of how to approach everyday forms through drawing with a curious, investigative eye

 

Confidence in drawing in a non-representational way

 

Elephant Academy Takeaway Technique: Learn how to take a creative approach to the age-old practice of observational drawing

 
In this one-day workshop, artist and illustrator Molly Fairhurst will take students through a series of short exercises in observational drawing. You will draw from a still life of your choosing, and be encouraged to reconsider what makes a form a form.  Squashing, stretching and thoughtfully distorting what is in front of you, students will be guided to find humour and confidence in playful image-making. Your everyday surroundings will be transformed as and you view them in a newly creative light. This workshop does not require any specific materials, but students are encouraged to work with tools that can be used quickly, such as ink, pen, and pencils. 
Molly Fairhurst is an artist and illustrator from the Yorkshire Dales, now residing in the southwest of England. She lends her lines to comics and her own drawing, as well as client work for the likes of H&M Kids, The New York Times, Mailchimp, Bloomberg Business Week and Converse. 
What is a workshop?
An Elephant Academy Workshop is a one-off overview of an artistic theme or medium. Over an online session, students work with a tutor to learn new techniques and develop their artistic skills in a relaxed and friendly environment.
BROWSE WORKSHOPS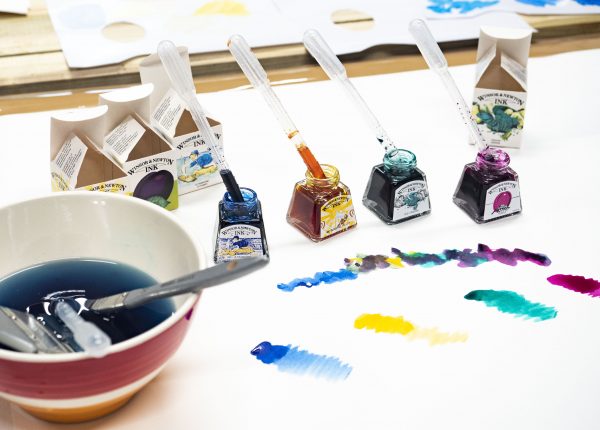 FREQUENTLY ASKED QUESTIONS:
Do I need to have any experience to take part in an Elephant Academy class? Absolutely not! We warmly welcome everyone and have classes and activities for all levels, including those who have never picked up a paintbrush or pencil before. All classes are friendly, supportive and fun!
How do I join the online class once I have purchased? You will be sent a Zoom link via email the week before your class. The email will have full instructions on how to join and tips on how to set up your workspace.
I don't live in the UK – can I still join one of the classes? Absolutely! We welcome students from all over the world and many of our classes are held at times to suit students in Europe and North America.
Is there a recording I can watch after the class? Yes, we can supply recordings to allow you to develop your skills and revisit the classes.