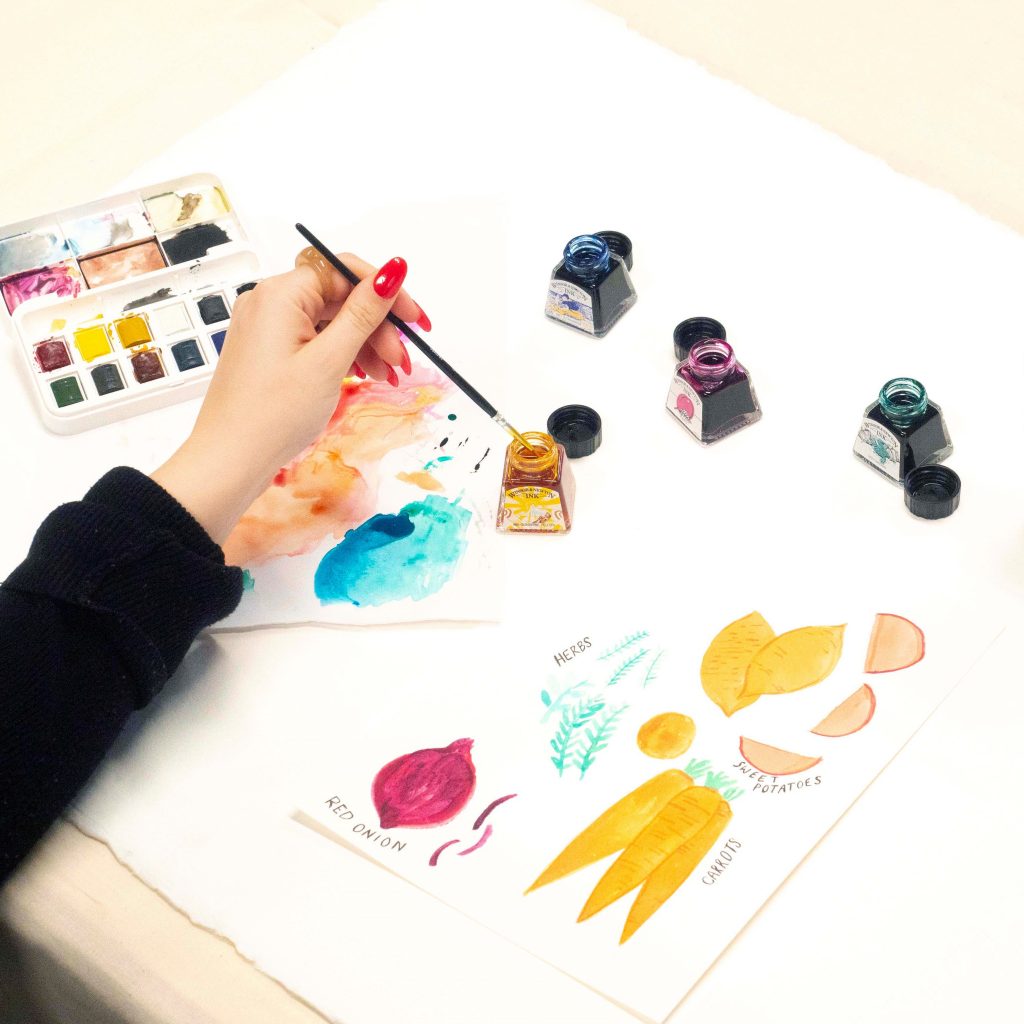 Illustrate your favourite recipe with ink and pencil
£20 – £65
Description
What you will get from taking this online class:
An understanding of how to use observational drawing to illustrate food items, employing a variety of trusted techniques
Learn how Winsor & Newton drawing inks and pens can be used together to create colourful illustrations
Tips and techniques on using composition and layout to create an eye-catching poster design
Your very own artwork  –  an illustrated A3 poster of your favourite winter recipe

Elephant Academy technique takeaway: using composition to create a poster design

 
This workshop is held on Monday 7 February 2022 from 7pm to 9pm (BST) and is suitable for all abilities. Students outside the UK are welcome!
Oh the weather outside is frightful! So why not join us for this fun, creative course where you can turn your favourite comfort foods into colourful wall art? In this two-hour, intensive course you will work with illustrator Megan Reddi as she teaches you how to use Winsor & Newton's beautiful drawing inks and pens to create a colourful illustrated A3 poster detailing your favourite warming winter recipe.
During this course you will use observational drawing to illustrate the ingredients of your favourite dish in a non-realistic illustrative style as well as discussing composition and how to create an eye-catching poster.
This online Zoom workshop is taught by Megan Reddi @meganmakesillustrations
Materials Bundle includes:
Additional materials you will need: 
Fine sea salt (the sort used for cooking)
The ingredients of your favourite meal or photographs of these items
Pipettes or a small paintbrush
Pencil, sharpener and rubber
Coloured pencils, fineliner pens or oil pastels (optional)