Sale!
Introduction to primary colours with acrylic paint
£28 – £60

Description
 What you will get from taking this workshop:  
An in-depth exploration into each of the primary colours, learning about the different ways in which they influence us. You will then be shown how to apply what you've learnt using acrylic paint

 

An understanding of colour theory through art history, learning about topics such as the circular diagram of colours developed by Isaac Newton in 1666, and how we perceive colour today

 

Increased knowledge of how to mix the primary colours in painting

 

Encouragement to connect with your emotions through colours and become more aware of how they affect your creative process and everyday life

 
In this online workshop artist Ragnhild Nes will introduce colour theory and go in-depth with each of the primary colours. Her artistic practice focuses on colours in relation to each other, and she will teach you to see colour through her eyes.  
The workshop will conclude with more technical aspects of how to mix the primary colours to create secondary colours using acrylic paint. You will learn about the basic techniques of mixing colours with acrylic paint and gain a greater understanding of each primary colour, both in relation to art history and how colours affect us in everyday life.   
Ragnhild Nes is a visual artist from Norway. Her work primarily consists of painting and drawing within abstract landscapes. She works in an impressionistic way, studying nature and light, so the language of colour is essential to Nes' work.  
"My work is about creating from a feeling and state," she explains. "How colour, shape, and surroundings merge and tell a story." 
What is a workshop?
An Elephant Academy Workshop is a one-off overview of an artistic theme or medium. Over an online session, students work with a tutor to learn new techniques and develop their artistic skills in a relaxed and friendly environment.
BROWSE WORKSHOPS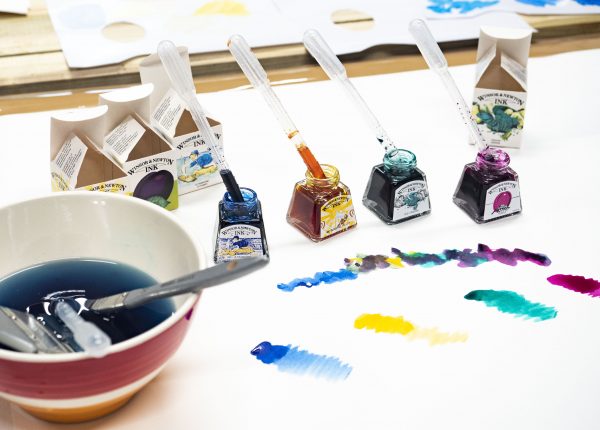 FREQUENTLY ASKED QUESTIONS:
Do I need to have any experience to take part in an Elephant Academy class? Absolutely not! We warmly welcome everyone and have classes and activities for all levels, including those who have never picked up a paintbrush or pencil before. All classes are friendly, supportive and fun!
How do I join the online class once I have purchased? You will be sent a Zoom link via email the week before your class. The email will have full instructions on how to join and tips on how to set up your workspace.
I don't live in the UK – can I still join one of the classes? Absolutely! We welcome students from all over the world and many of our classes are held at times to suit students in Europe and North America.
Is there a recording I can watch after the class? Yes, we can supply recordings to allow you to develop your skills and revisit the classes.