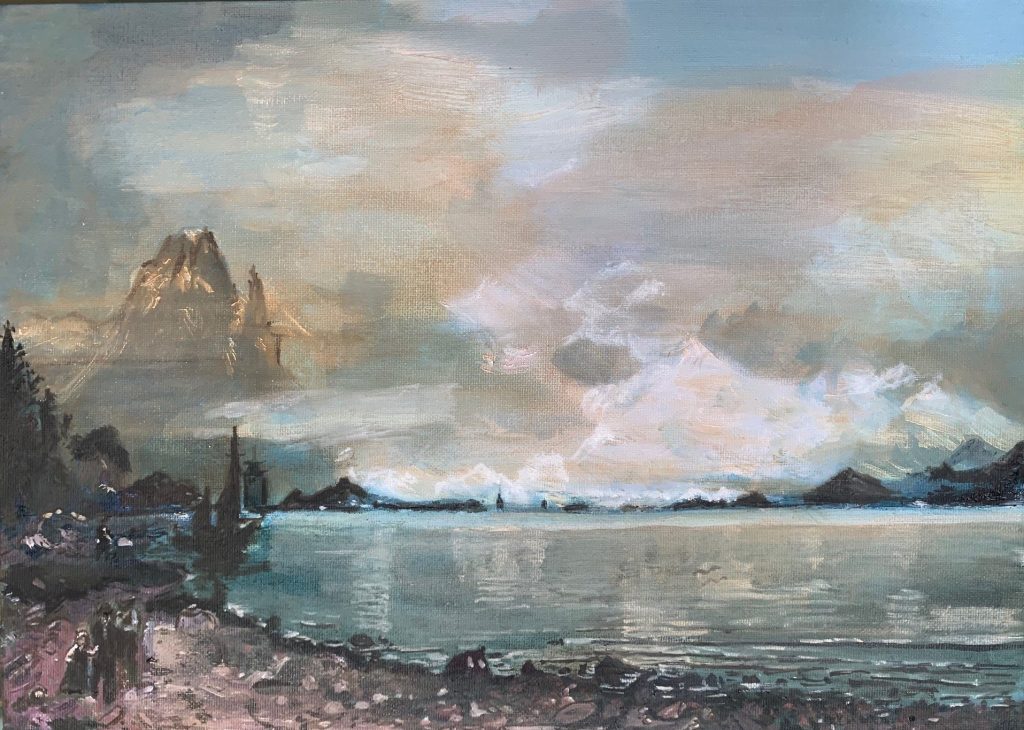 Oil Painting: 6-week course
£190 – £270
Description
Explore painting applications with contextual reference to artists such as Cézanne, Euan Uglow and Giorgio Morandi. In a range of subjects from still life to portraits, students will produce independent artworks using techniques including impasto and glazing. This course is suitable for those who have some experience of painting or have completed the four-week oil painting course.
Thursday 28 October – Thursday 2 December – 6.30pm – 9pm (BST).
Materials worth £170 included.
Online Zoom Workshop.
With restricted class sizes, this is a great way to learn in a supportive and friendly group.
Supported by Winsor & Newton
Taught by Rachel Levitas
On completion you will be able to:
Independently apply a range of painting techniques such as glazing, underpainting and impasto
Understand properties of tools and materials used in painting
Produce independent artwork using specialised techniques
Effectively use formal elements such as line, tone and composition
Set up and clean up correctly
Critically assess your work using technical terms
Receive Winsor & Newton art materials specially selected by Rachel Levitas, including:

Assortment of Winsor & Newton Artists' Oil Colours

Winsor & Newton Palette Knife No.4, 3inch

 

Winsor & Newton Oil Additive 75ml Thickened Linseed Oil

 

Winsor & Newton Oil Additive 75ml 

Sansodor

 

Winsor & Newton 

Azanta

 Brush Black Short Handle Flat No. 12

 

Winsor & Newton 

Series 666 – 1/4inch 6mm

Winsor & Newton

 

R

ound 

No.

2 Pro Synth

Winsor & Newton

1/4 inch – 6 mm Pro Synth

Winsor & Newton Artists' Canvas Boards