Our Commitment to Sustainable Art
Elephant is committed to making truly sustainable art supplies that are beautiful to use, affordable and kind to our planet. We are fully aware that we have a responsibility to change the way we make, distribute and talk about the products we love. Our sustainably packaged paint sets are the first step on our journey.
Premium Quality Paints
Artist quality paint for strong, vibrant lightfast colours that give great coverage. Can be used on many surfaces, including paper, canvases, ceramics, glass, wood and fabrics.
Shop Sustainably Now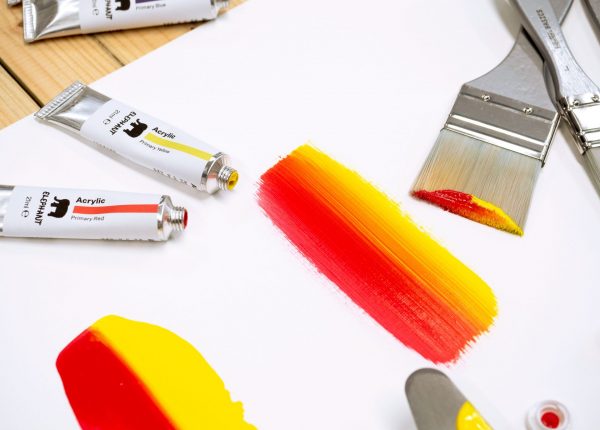 Free Return Scheme
Recycling is important to us. We offer a return scheme for our customers, so when you're finished with your paints, just send them back to us in the box they arrived in (free of charge) and we will dispose of them responsibly.
SHOP SUSTAINABLY NOW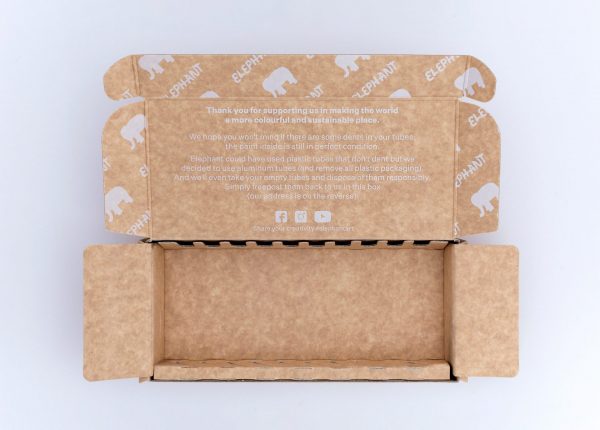 Reducing Plastic Waste
Packaging accounts for over 40% of plastic usage. Part of our ongoing mission at Elephant is to reduce the amount of single-use plastic we sell, so our cardboard packaging and aluminium tubes are the first step towards reaching this goal.
SHOP SUSTAINABLY NOW