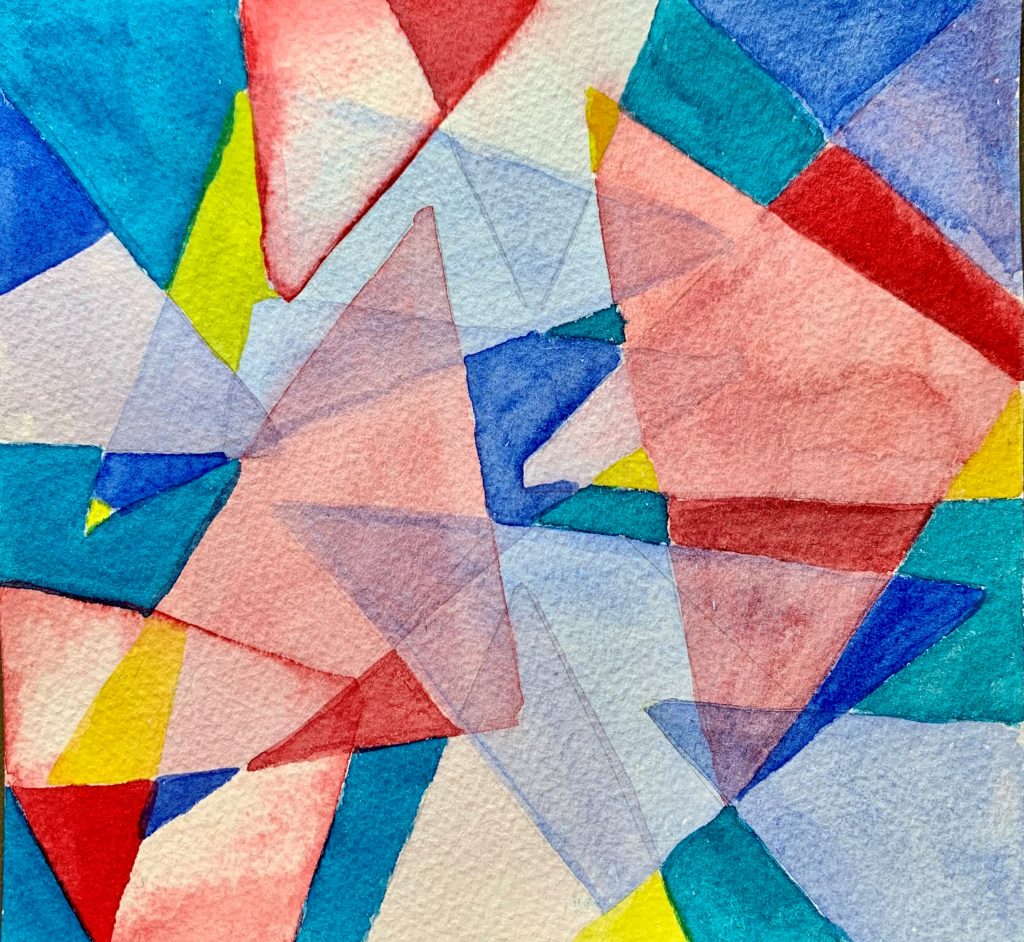 Watercolour Painting: 6-week course
£190 – £270
Description
Designed to encourage students to push themselves to discover what is possible, this course starts with playful experimentation leading to a multi-layered abstract composition that explores geometry and colour. Discover still life, colour, reflections, distortions, transparency, abstraction and atmosphere. Pursue the abstract qualities of colour, saturation and tonality in subjects such as landscape painting. This course is suitable for those who have some experience of painting or have completed the four-week watercolour painting course.
Monday 25 October – Monday 29 November – 6.30pm – 9pm (BST).
Materials worth £130  included.
Online Zoom Workshop.
Supported by Winsor & Newton
Taught by Andrew Carter
Technical training will be supplemented with contextual references to modernist painters such as Richard Diebenkom, Patrick Heron, Paul Cézanne and Pierre Bonnard, providing visual learning and specific techniques.
With restricted class sizes, this is a great way to learn in a supportive and friendly group.
On completion you will be able to:
Independently apply a range of painting techniques
Understand properties of tools and materials used in watercolour
Produce independent artwork using specialised techniques
Develop understanding of elements of art, e.g. line, tone, composition, colour
Set up and clean up correctly
Critically assess work made using correct technical terms
Receive appx £130 value of Winsor & Newton art materials specially selected by Andrew Carter, including: 
Winsor & Newton Professional Watercolour Metal Box

Winsor & Newton Cotman Short Handle Brush, 7-Pack

 

Winsor & Newton Watercolour Marker Cerulean Blue

 

Winsor & Newton Watercolour Gummed Pad A4

Winsor & Newton Art Masking Fluid