Watercolour x Climate Crisis: A creative exploration
From £28
Description
This class is supported with products from our sister brand Winsor & Newton.
What will you get from taking this workshop:  
A unique artwork in watercolour and mixed media created by you which explores the climate crisis and the environment

 

Inspiration from contemporary artists whose work highlights global issues

 

A deeper understanding of watercolour techniques and how it can be effectively combined with other mediums

 

An understanding of how art can be utilised to explore difficult topics in a positive and mindful way

 

Elephant Academy Technique Takeaway: Confidence in using art for understanding the climate crisis and moving towards solutions

 
Working alongside contemporary artist, educator, and environmentalist Laura Ribbons, learn about artists working with watercolour and create your own unique work of art, as a way of developing your artistic skills and creatively responding to the climate crisis.  
Beginning with an introduction to the materials and taking inspiration from other contemporary artists, students will gain an understanding of composition, symbolism, and the materiality of watercolour. They will go on to create a mixed media work, unique to them, as a way of getting to grips with the topic and producing something beautiful.  
Tutor Laura Ribbons firmly believes that art can be employed as a tool to empower, and as a means to facilitate discourse and action. Art gives us a way to mindfully consider best and worst case scenarios, as well as developing solutions and cultivating hope. 
This workshop is designed as a way for artists and novices alike to develop a greater understanding of a contemporary approach to watercolour and creatively respond to the climate crisis. 
Laura Ribbons holds a BA in Fine Art (Painting) from Wimbledon College of Art and Master's in Environmental Anthropology. Shortlisted for the Clyde&Co Art Awards, she is a former winner of the Orbis Art Prize. Ribbons has been the Artist in Residence with BPTW Architects in Greenwich, and has exhibited in galleries both in the UK and internationally.   
Additional materials and details you will need: 
Sketching pencils

Collage materials (including glue stick and scissors)
What is a workshop?
An Elephant Academy Workshop is a one-off overview of an artistic theme or medium. Over an online session, students work with a tutor to learn new techniques and develop their artistic skills in a relaxed and friendly environment.
BROWSE WORKSHOPS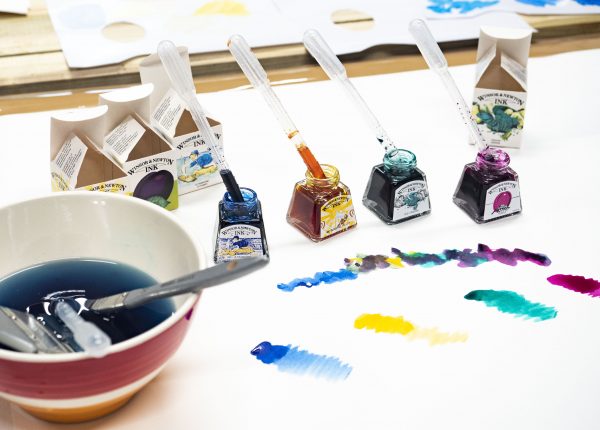 FREQUENTLY ASKED QUESTIONS:
Do I need to have any experience to take part in an Elephant Academy class? Absolutely not! We warmly welcome everyone and have classes and activities for all levels, including those who have never picked up a paintbrush or pencil before. All classes are friendly, supportive and fun!
How do I join the online class once I have purchased? You will be sent a Zoom link via email the week before your class. The email will have full instructions on how to join and tips on how to set up your workspace.
I don't live in the UK – can I still join one of the classes? Absolutely! We welcome students from all over the world and many of our classes are held at times to suit students in Europe and North America.
Is there a recording I can watch after the class? Yes, we can supply recordings to allow you to develop your skills and revisit the classes.